This collection all started with a personal story of mine. It is about complete clarity and self-awareness.
Growing up, I would constantly be thinking of the next bigger and better thing and dream of places beyond. I craved traveling as an escape to my real life and eventually I was able to leave the country for the first time – for five months in Melbourne,  Australia as an exchange student. While I was there, I took a trip to Sydney with a few friends I had met at the university. One day we took a ferry to Manly beach through the Sydney Harbor and didn't go back to the city until dark. On the ferry ride back, I was slightly upset that my phone had died because I couldn't get a picture of the skyline all lit up (like a picture could do it justice anyway). Instead, I peered out at the city reflecting off the water and vibrant colors of an unfamiliar place. It seemed like I could see it clearer than anything before and made me feel like anything was possible. I couldn't believe something so beautiful was right in front of me. That moment on the ferry changed how I thought about my life in this crazy busy world.
When I came home I felt more like myself than ever before and saw the world as a more reachable place instead of a distant dream.
A lit up skyline represents complete clarity and extreme optimism for me. Although some might imagine the city at night as loud and chaotic, this collection celebrates the moments of positive self-thought, extreme optimism, and feeling like your best self.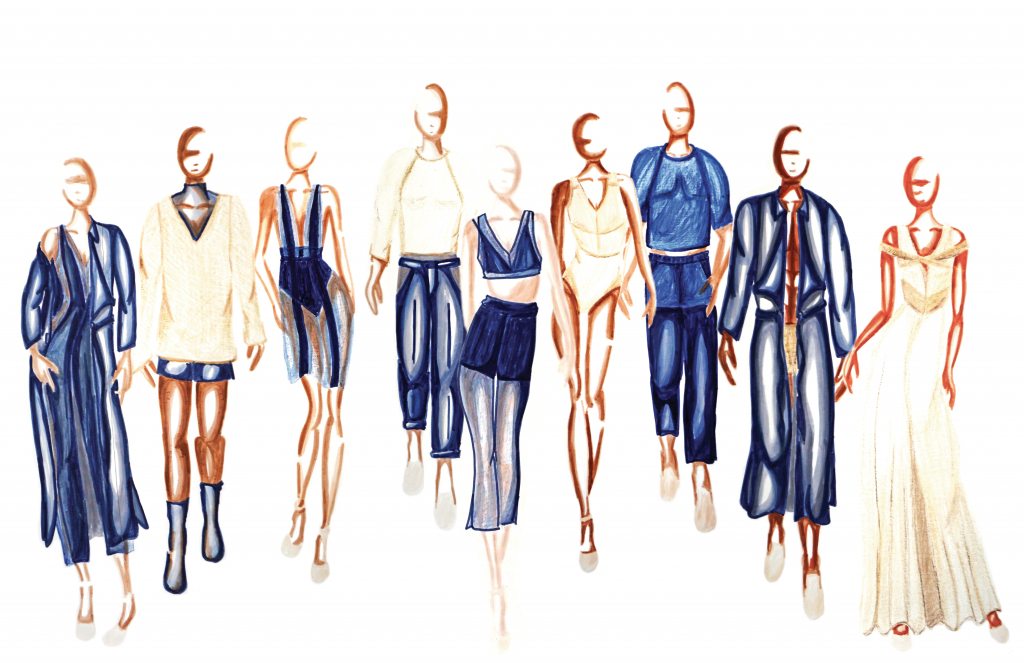 I used intimate materials to communicate being in-touch with your emotions, french seam construction on the outside of the garments to represent exploration, and shiny gold details to uncover the excitement of looking at the city at night.